HillBilly's Fried Chicken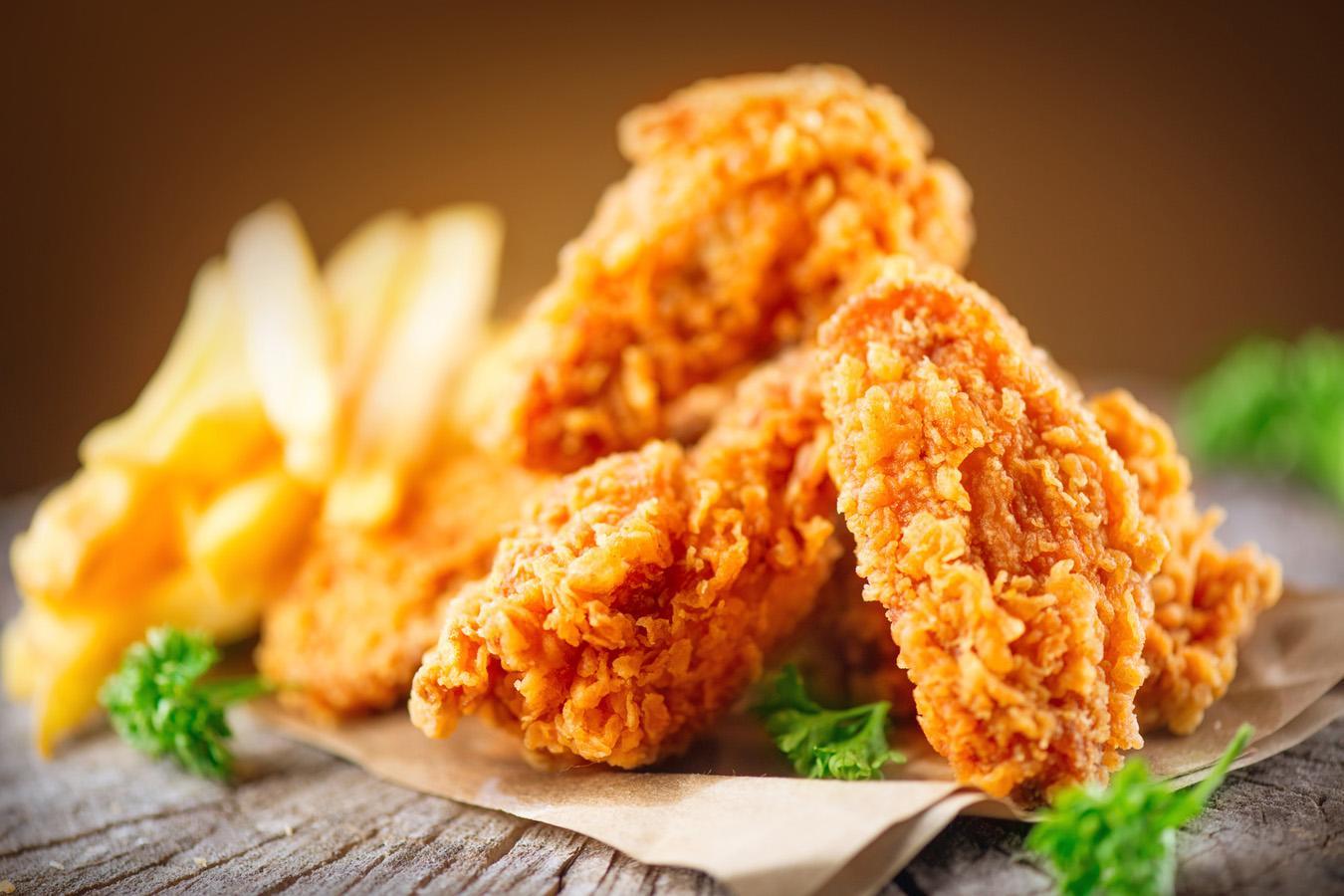 HillBilly's Fried Chicken
Menu HillBilly's Fried Chicken
When it comes to HillBilly's Fried Chicken our restaurant type definitely is chicken takeaway, with one of our main signature dishes being our famous breast in a bun. Our best pieces of chicken breast in our signature bread and accompanying seasoning and vegetables. Sounds like a hamburger? Maybe a bit, but what sets apart a breast in a bun from just any hamburger is the quality of the chicken breast, making sure your meal is as tender and fresh as it can be. You can get a classic breast in a bun, or go for a BBQ and Bacon variant; Spicy and Sweet Chilli are also some of our customer's favorites. Chicken wraps are also one of our most requested dishes; available in the same flavors as our buns they offer yet another fast and tasty way to enjoy our best chicken. And for those looking for the ideal snack there's no better option than our chicken tenders, available in a variety of sizes, whether you want a full meal or just a quick snack they are always a great option.
About HillBilly's Fried Chicken
We are located in the Londonderry area, on Strand Road, Northern Ireland, specifically we are located in 2 Strand Rd Londonderry BT48 7AB, this places us close by to Harbour Square, near the Foyle and Peace Bridge, and makes our restaurant one that is easy to find and visit on any given day. But if you ever find yourself short on time to come visit, don't forget that we also offer takeaway, both delivery and pick-up are available online through our site and official app, HillBilly's Chicken, available both on Google Play and Apple's App Store. So make sure to try out our food soon and discover a new way to enjoy fried chicken.
Restaurant location HillBilly's Fried Chicken
Here at HillBilly's Fried Chicken we had a simple goal in mind, offer the best fried chicken we could, and do so in new ways. Fried chicken shouldn't just be a whole chicken, there are a lot of possible presentations and variants, and all of them are just as tasty and fast to make. That's why our restaurant has grown to develop all type of recipes that use fried chicken as the base but go beyond it, whether it's our buns or wraps there's a wide variety of dishes that use fired chicken but offer it with a few twists and turns beyond. We want to give our customers the best, and something different, and that's what keeps us going every day.